Test Drive 2017 Chevrolet Cruze by Canton Ohio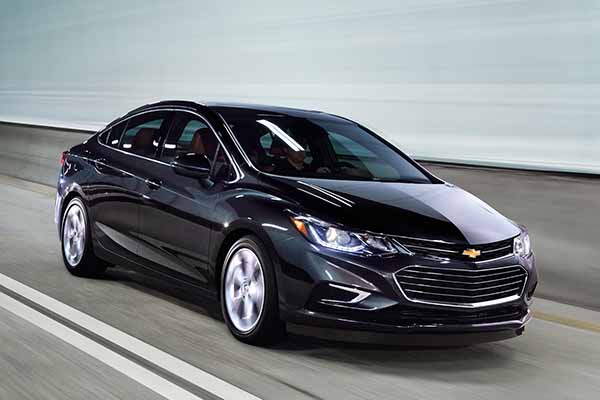 Test Drive 2017 Chevrolet Cruze by Canton Ohio
The Cruze is the way to go if you are looking for an inexpensive and exciting model with many unique colors and features. The Cruze is the mid-size option that hits the spot cost-wise for people who can't quite afford the Impala. It's a nice for people who want something bigger than the Sonic, as well. Many people choose the Cruze because it's a cutie that is packed with a wealth of amazing features. The following is some information about the Cruze. You may want to check it out and consider scheduling a test drive. This may just be the perfect vehicle for you.
2017 Chevrolet Cruze Interior
One of the best aspects of the Cruze is its spacious interior. The manufacturer wants to makes sure you and your passengers had enough room to do everything that you needed to do. Therefore, they provided you with more than 47 cubic feet of cargo space and some flexibility in the seating to that everyone who rode would be comfortable during your amazing trip. The Cruze interior is one that provides a high level of comfort. In fact, it may provide you with so much comfort that you do not want to get out of the vehicle. Contact Progressive Chevrolet serving Canton Massillon Akron Ohio to get some more information.
2017 Chevrolet Cruze Exterior
The exterior is the part of the car that draws attention to others. The exterior of the vehicle is attractive to all types of people. The younger crowd will find its fun assortment of colors fascinating, while the older crowd will look at the vehicle for its practicality. Some of the unique colors that you will be able to pick for your model are colors such as Orange Burst Metallic, Cajun Red Tintcoat, Kinetic Blue Metallic, Red Hot, Black, Graphite Metallic, Pepperdust Metallic and the like. The Cajun and Orange colors are part of the premium class of color choices. Embrace individuality with some of these wonderful colors. Contact Progressive Chevrolet serving Canton Massillon Akron Ohio to get some more information.
Chevy Cruze Mechnanical Features
Technology and mechanical features are important to your success with the vehicle. Some of the most common mechanical features you will see are the Wi-Fi, myChevy mobile app, Android Auto, Apple CArPlay and more. The myChevy application is what allows you to lock down your vehicle or start your vehicle from far away and at all. You have access to a ton of apps like Phone, Music, Podcasts, Maps and even iHeartRadio. The sky is the limit when you now what you are getting with your vehicle. Drivers get full access for the best of things.
Chevy Cruze Safety Features
Safety features are an important role in any vehicle because they help you to keep yourself and your passengers safe. Just a few of the safety features that you will have in this vehicle are features like Lane Keep Assist, Rear Vision Camera, Rear Park Assist, Forward Collision Alert, Side Blind Zone Alert and the like. Lane Keep Assist is a crucial element because it ensures that you have some safety and that you stay within your boundaries. Rear Park Assist is something that probably every needs at one time or another. Forward Collision Alert helps you to see what is ahead so you can avoid an accident. All of them work together to ensure your complete and utter safety.
Test Drive a Cruze today
Are you ready to drive home a ar that you will absolutely love? Call now to schedule your Test Drive 2017 Chevrolet Cruze by Canton Ohio for a test-drive to become more familiar with the Cruze vehicle. What you will want to do is test out all of the features it has and make sure that the interior is comfortable enough for you and that you have good vision from where you are sitting. If everything is okay in that aspect, you will want to let the salesperson know. The salesperson may then transfer you to a finance person who can collect your information and then try to get you the best finance deal ever. You can help your cause by coming to the dealership ready. Bring four pay stubs, address verification and identification to prove who you are like a license or a passport. The finance specialist will take your information and try to set you up with a beneficial deal that will work for you. With any luck, you will drive the Cruze off the lot and into your yard for yourself and your family. Contact the dealership today and schedule your appointment to go in. You will be glad that you did. Your family will love that. Test drive now. Schedule a Test Drive 2017 Chevrolet Cruze by Canton Ohio today.